Sonata in g minor
for piano solo by Anne Ku
18 December 2005
work in progress - for review only, not for distribution
In my third attempt to stick to strict sonata form: exposition (theme 1 in tonic, bridge, theme 2), development, recapitulation,
I tried to make it as simple as possible. Just the bare bones.
I also arranged it for three recorders and a baroque cello for performance on 15 November 2005, Utrecht Conservatory chapel.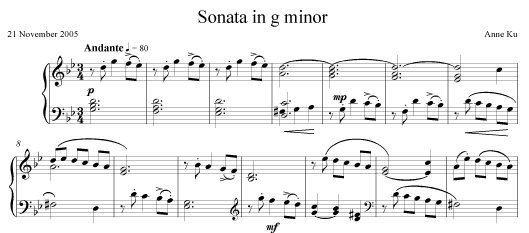 The piano solo version has never been performed or recorded.
PDF (319 kB, 2 pages)
mp3 file (3.2 MB, 3 min 30 sec) live recording of Baroque ensemble, 15 November 2005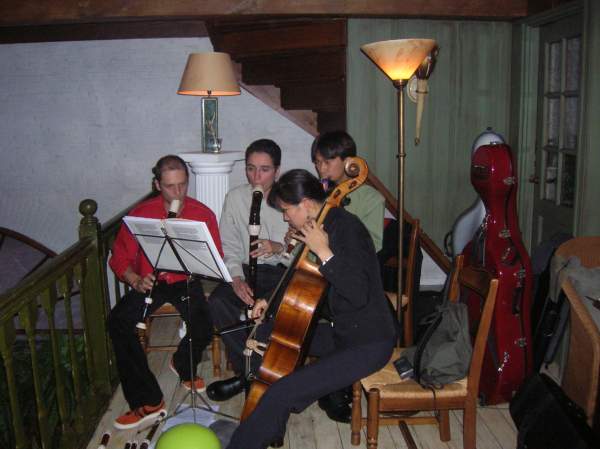 Early music ensemble, 13 October, Turfloods Restaurant, Naarden Vesting, The Netherlands
premier, 15 Nov 2005 Utrecht Conservatory Chapel
Hidesato Sugiyama, alto recorder
Yorgos Pavlakos, tenor recorder
Inigo Aguilar, bass recorder
Ji Yun Kang, Baroque cello
followed by Ostinatrio
Comments appreciated. Please contact me using this form.
Return to Work in Progress